Step 1: Register a domain name (www.)
(If you already own a domain name, you can skip this step and move to Step 2.)
First things first: every website needs a name.
This website address is https://www.worldofmarketing. 
Without a name (also known as a domain name), your website simply cannot function. Think of it as a street address for a house, where the address is the domain name and the house is your website.
By owning a domain name, you'll always have full control over your entire website, no matter what happens.
When choosing a domain name, there are a few rules you should keep in mind:
If you're setting up a business website, your domain name should match your company name, for example, YourCompanyName.com
If you're planning on making a personal website or a personal blog for yourself, then YourName.com is always a great option
Don't get too complicated – most of the more unique domain names were purchased decades ago. Go with something that matches the tone and purpose of your website.
You can use this tool we made to check if your domain name is available.
How much does a domain name cost?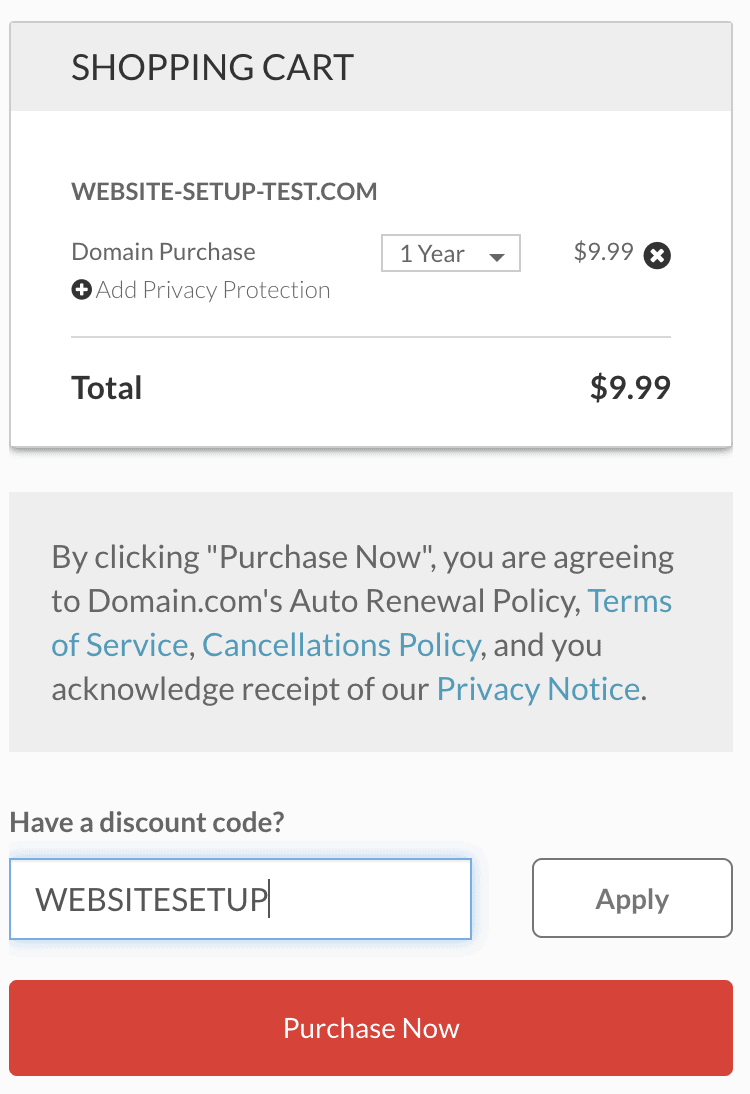 As mentioned earlier, domains cost around $10/year and renew automatically until cancelled.
For example, Domain.com offers .com (Global), .net, .org, .co.uk (United Kingdom), .ca (Canada), .de (Germany) domain endings.
If you want your domain name ending to be aimed for global population, try getting a .com version. If you are targeting local visitors from Canada or Germany, then choose the .ca or .de extension etc.
P.S. Before you check out on Domain.com, use the coupon code "WEBSITESETUP25". Using this code you can get a .com domain name for $7.99/year ($9.99 normally).
Please note that there are over 100M+ active domain names, so all the best ones are already taken long time ago.